'The Irish Parcel Company'
Hand wrapped gift boxes of carefully curated products from along the Wild Atlantic Way.
Recreating the expectation and nostalgia of parcels of old.
Shop Now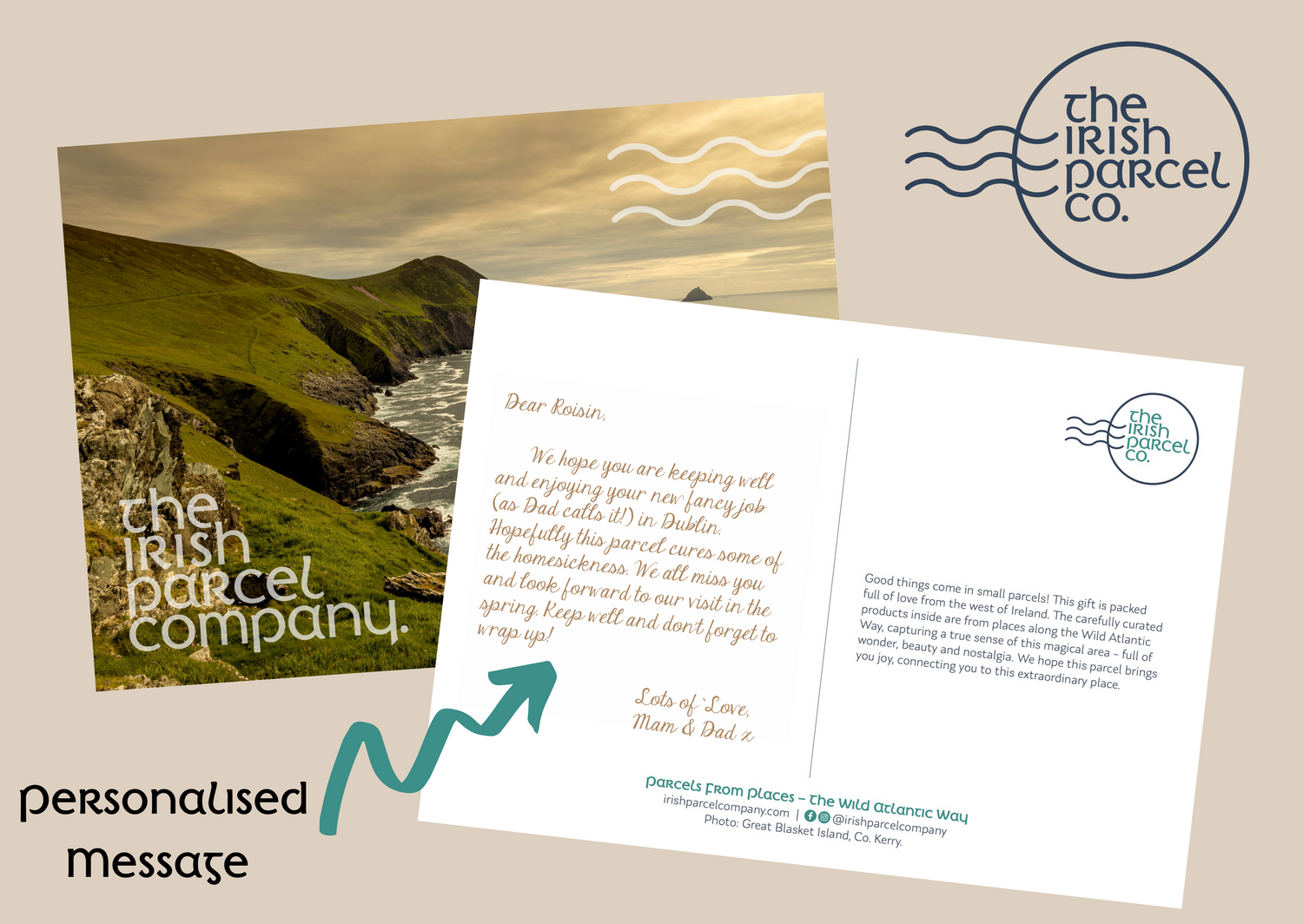 Free Postcard
Each Parcel Comes With a FREE Custom Postcard with a hand-written message from you to the recipient.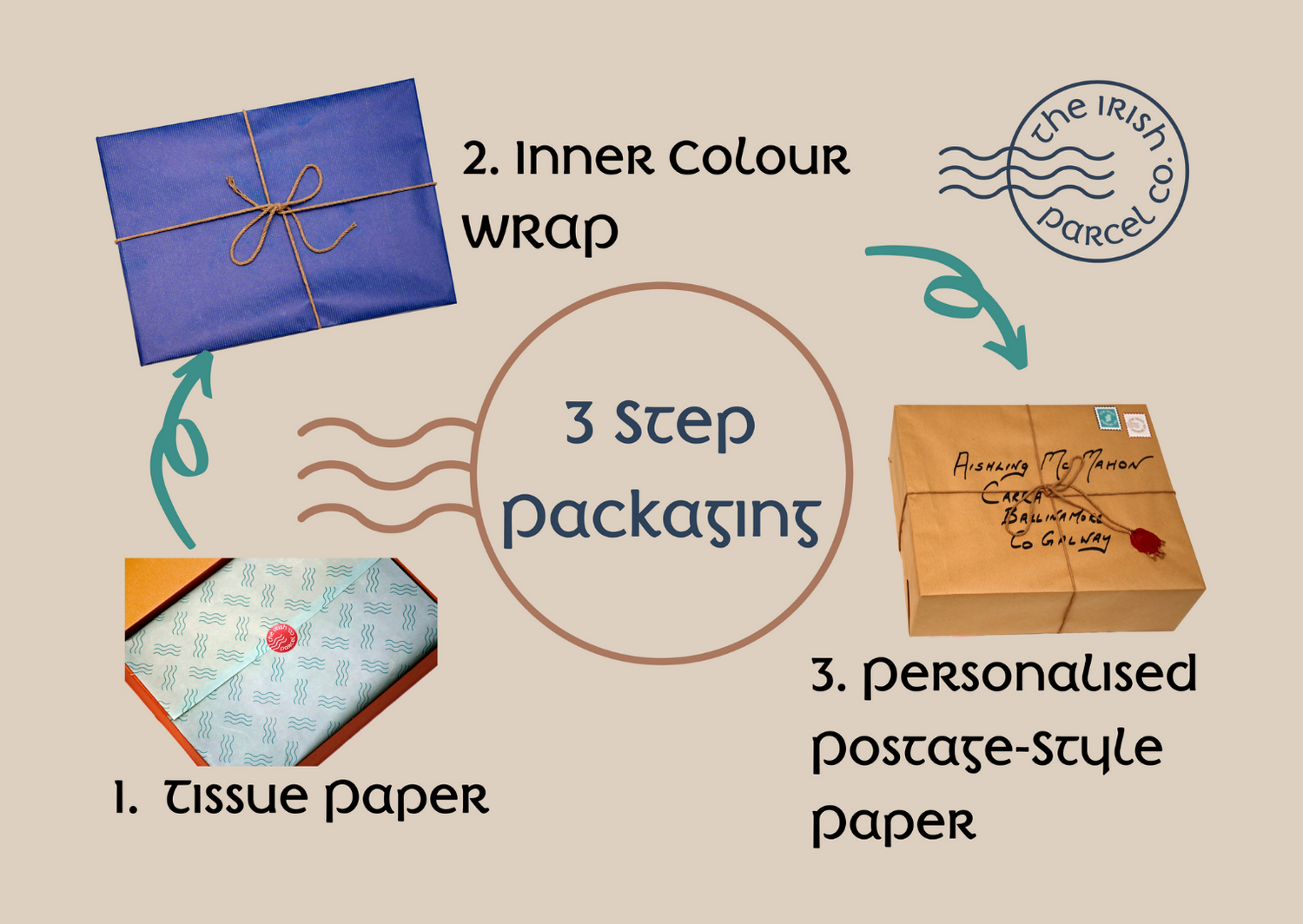 Personalised Packaging
Enjoy the THRILL of opening your parcel, with our unique three layer packaging, all of which is 100% biodegradable 🌿.
Experience the delight, as you present your loved-one with our personalised postage paper, or admire the vibrant colours of our inner wrap.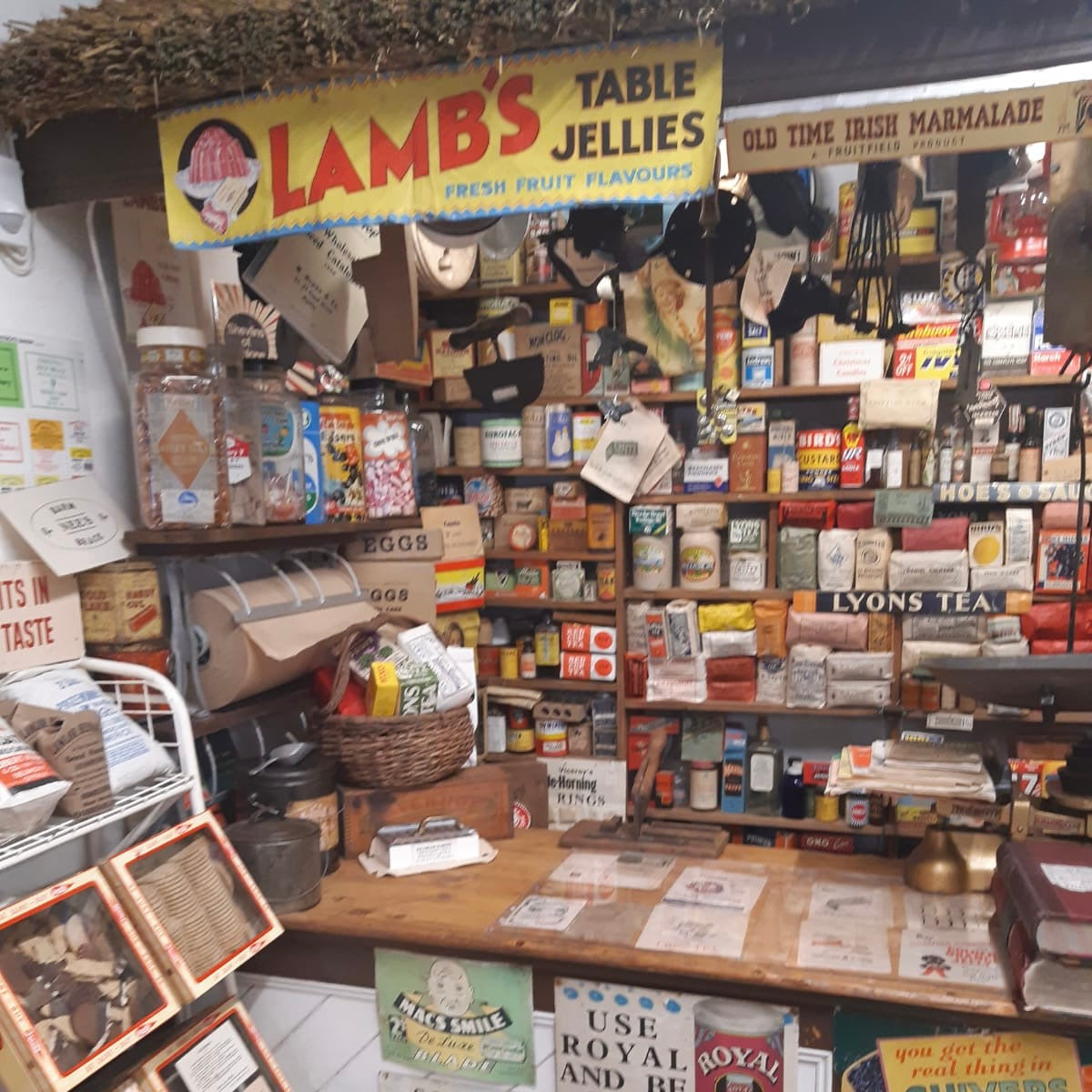 "You've Got A Parcel"
Step back in time and discover the centuries-long tradition of members of the Irish Diaspora sending a parcel to their delighted relatives 'back home' in Ireland.
Step Back In Time
What Our Customers Say
Had a parcel shipped to relatives over lockdown for Christmas. The presentation & standard of the gifts were perfect ... Would highly recommend & will definitely purchase again

~ Michelle

It was a pleasure to receive an "Irish Parcel " in the post . It was a wonderful present for a family member containing high quality products and beautifully presented.

~ Bernie

A great new Irish start up with a wonderful selection of Irish gifts, well received in our house anyway!

~ Deirdre